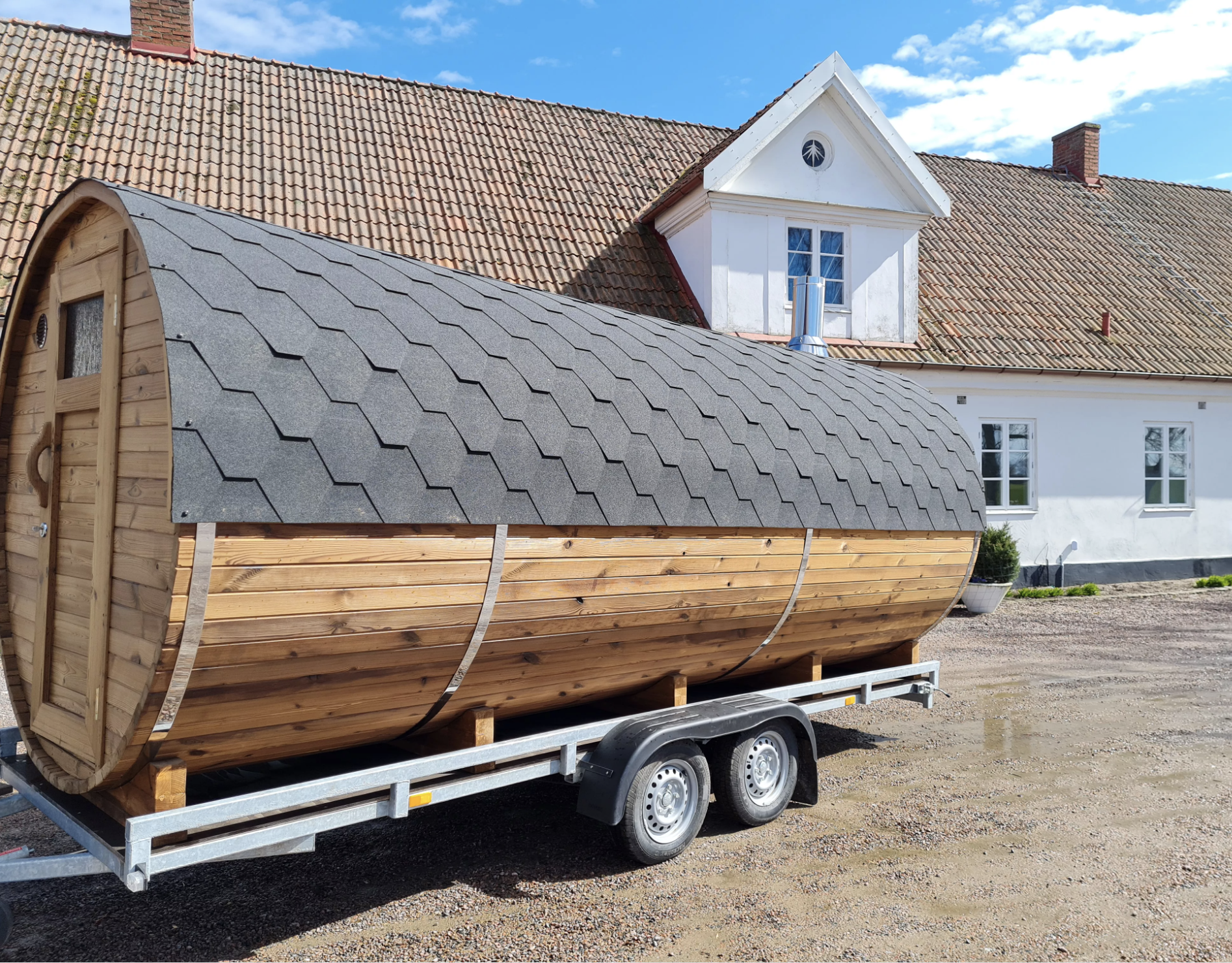 What's required to drive the sauna trailer?
Normal drivers license. The trailer can be driven at most 30km/h.

Bastuvagnen weighs roughly 2500 kgs, so ensure that your vehicle is able to pull the required weight.
Read more about traffic rules at Trafikstyrelsen and on this page.

We also offer transportation and a ready-to-swim sauna on request. Ask us!